LG's leaked Windows Phone 8.1 – Uni8 image is a hoax
LG is in the news for their upcoming flagship LG G3 for quite a sometime now, but the tipster @evleaks added a new rumor earlier this week with a leaked image of LG upcoming Windows Phone 8.1. They named the device as Uni8. For your information, LG was one of the early partners with Microsoft, but due to WP's limitations they stopped producing devices since 2010.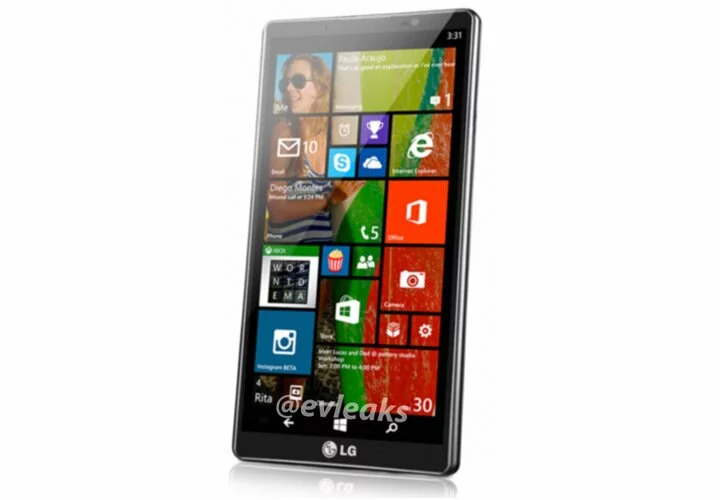 May 13th, @evleaks tweeted this:
LG Uni8 (no sushi), 2014 [via tip] pic.twitter.com/VbxlUbbo8r

— @evleaks (@evleaks) May 13, 2014
Earlier this year, from the stage of Mobile World Congress, Microsoft announced their latest partners – LG, Lenovo, our own Indian brands such as Micromax, XOLO were all in that list. Though non-of-the above brands officially announced any devices, this is one of the first.
While the tweet suggested that it is likely to be launched in 2014, the Engadget team on Tuesday reported that it has "received a denial from the folks over at LG, who have said that this isn't a phone that we're going to see released this year." This would imply that LG has no Window Phone devices lined-up for 2014.
On May 14th, @evleaks tweeted this:
Update: That "LG Uni8″ render uses a stock WP8.1 screenshot, highly suggestive of a hoax. pic.twitter.com/l5W3dSjuka — @evleaks (@evleaks) May 14, 2014
As far as India is concerned, we tried to know about LG's plans with Windows Phone here in India, from one of the top officials, we came to know, LG's main focus is still Android device and the company is very busy with LG G Pro 2 launch and the upcoming LG L80 Dual later this month. Currently LG is massively promoting their revolutionary KNOCK code along with their L Series III devices L90 Dual and L70 Dual with the second generation LG G Pro 2.
Meanwhile apart from Google's Android, LG already joined hands with Mozilla for their Open Source Firefox OS last year and late last year in Brasil they have launched their first Firefox OS Smartphone – LG Fireweb. So it's clear that names like LG, Sony are slowly moving from Android towards some other alternatives.
Thus is you are thinking of getting your hands on a LG Windows Phone 8.1 any time soon, well, you just have to wait till we get some genuine image from any of the tipster. Till then be happy with Android.
Get the latest news, reviews and unboxing of LG Smartphones here on LGMobileIndia.in – Follow us on Facebook and Twitter.
Related Posts via Taxonomies
LG announced the LG AKA Smartphones with four different characters