Is it worthy of buying LG G Pro 2 instead of LG Optimus G Pro?
Late last month LG introduced their latest flagship Phablet LG G Pro 2 here in Indian market, which is the successor of their last year's phablet LG Optimus G Pro. Many of our readers keep asking us whether it's worthy of buying the LG G Pro 2 instead of last year's 5.5 inch beast. Currently LG G Pro is available in the range of INR – 30,000 whereas LG G Pro 2 is coming with a whooping INR – 50,000 price tag. So we have done the analysis on your behalf and today we will give you the answer.
We are breaking the analysis in to 4 parts :
a) Design
b) Hardware
c) Software (OS/UI)
d) Others
Also Read: LG G Pro 2 AnTuTu Benchmarking Video
a) Design:
As far as design is concerned, LG G Pro 2 is a bit larger than it's predecessor LG Optimus G Pro with 5.9 inch vs 5.5. But the best part about the device is it's only 157.9 x 81.9 x 8.3 mm (6.22 x 3.22 x 0.33 in) in dimension compares to 150.2 x 76.1 x 9.4 mm (5.91 x 3.00 x 0.37 in) of Optimus G Pro. Notably it's become slimmer than the first generation phablet and even though the device screen size is 0.4 inch larger the entire device length increases only 7.7mm. LG's engineers have done a splendid job by keeping the same weight (only 172g) of the device with large screen and higher capacity of battery.
Both the devices are made of plastic body and removable back covers and batteries. But the most interesting part of the device is the LG G2 look-a-like rear back keys. Much like LG G2, LG G Pro 2 doesn't have any side keys, both Volume and Power buttons are mounted on the back of the device.
Another small design change you will notice between these two beasts is the sound output speaker. While you will find the speaker on the back of the LG Optimus G Pro parallel to camera and flash, the same you will notice at the bottom left in LG G Pro 2.
b) Hardware:
As far as hardware is concerned, LG Optimus G Pro is having Quad-core 1.7 GHz Krait 300 CPU along with Qualcomm APQ8064T Snapdragon 600 supported by Adreno 320 GPU, while you will find Quad-core 2.26 GHz Krait 400 along with Qualcomm MSM8974 Snapdragon 800 with an improved Adreno 330 GPU. Significantly LG G Pro 2 is carrying the GRAM feature from LG G2 to improve the battery life and gives the user an experience of a lifetime.

Both the devices are carrying the 13MP rear camera along with 2.1MP fromt shooter capable of 1080p recording. With the current version of phablet you will get more improved OIS+ technology for flawless imaging and video capturing. Another part we like about the camera of LG G Pro 2 is it can shoot 4K video from the rear camera. You can even record in slow motion with 120fps, but for the time being it's limited to 720p only.
Both the devices are having LG's own True Full HD IPS Plus LCD capacitive touchscreen with 16M colors resolution. But with the first generation device you will get 401ppi, which reduced a bit to 373ppi due to large screen size according to LG.
LG improves the screen protection by using Corning Gorilla Glass 3 in LG G Pro 2, in Optimus G Pro will you get Corning Gorilla Glass 2.
The Indian version of LG Optimus G Pro doesn't support 4G LTE like it's international version, but with LG G Pro 2, LG introduced their second 4G LTE device here in India. Earlier LG introduced the limited edition 4G LTE version of LG G2 here in India. To give tough competition to Samsung Galaxy Note III, LG boosted the RAM from 2GB to 3GB in LG G Pro 2. Both the 2012 version and 2013 version has 16GB mass storage with an option of 64GB expansion.
c) Software (OS/UI):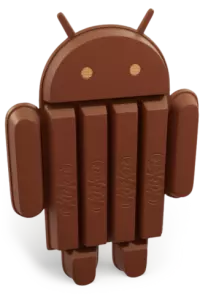 LG G Pro 2 is having the latest KitKat (4.4.2) version of Android while LG Optimus G still carrying the Jelly Bean (4.1.2) with Optimus UI on top. With LG G Pro 2, LG introduced the KNOCK code to the world, fortunately we already have L Series III devices which also has the feature.
With LG G Pro 2, you will notice yet another awesome feature called LG Mini View, through this you can re-size your phone's screen between 3.4″ to 4.7″. LG also carrying it's IR Blaster and Quick Cover features from LG G2, while the new QCover will now show you – Time, Call Logs, Weather, Messages, Call and Music playing options.
d) Others:
Even though LG increases the screen size of the device, it stays at the exact same weight of its predecessor, with 3200 mAh of battery they increased the battery capacity by 60 mAh from 3140 mAh (Optimus G Pro). GSMArena tested their battery test with 61 hours endurance rating.
Other stuffs such as BT version, Wi-Fi, Wi-Fi Direct are remain same with both the device.
Conclusion:
If you are planning to buy a powerful phablet, from the above step by step comparison between LG Optimus G Pro and LG G Pro 2, you can easily pick the one best for you. With almost INR 20,000 price gap between these two, you will get many extra features such as the next gen 4G LTE support which is coming soon to various metro cities later this year. Apart from LTE, you will get the latest KitKat (4.4.2) OS from Google Android along with Rear Key design, slimmest bezel, IR blaster, Quick Cover and many more improved Optimus UI features.
Check out the best price of LG G Pro 2 – Click Here
Check out the best price of LG Optimus G Pro  - Click Here
Related Posts via Taxonomies